This project is one of our most recent projects, which we enjoyed working on. Installing a standing seam metal roof on this one of a kind structure was a rewarding and learning experience. The overall roof of this building measured in close to 5330 square/feet with various pitches and angles up to 45 degrees. To provide longevity Englert was selected as a manufacturer of aluminum panels in Charcoal Grey color. Which provides a very sophisticated and modern look to this building. See other color variations and manufacturer details here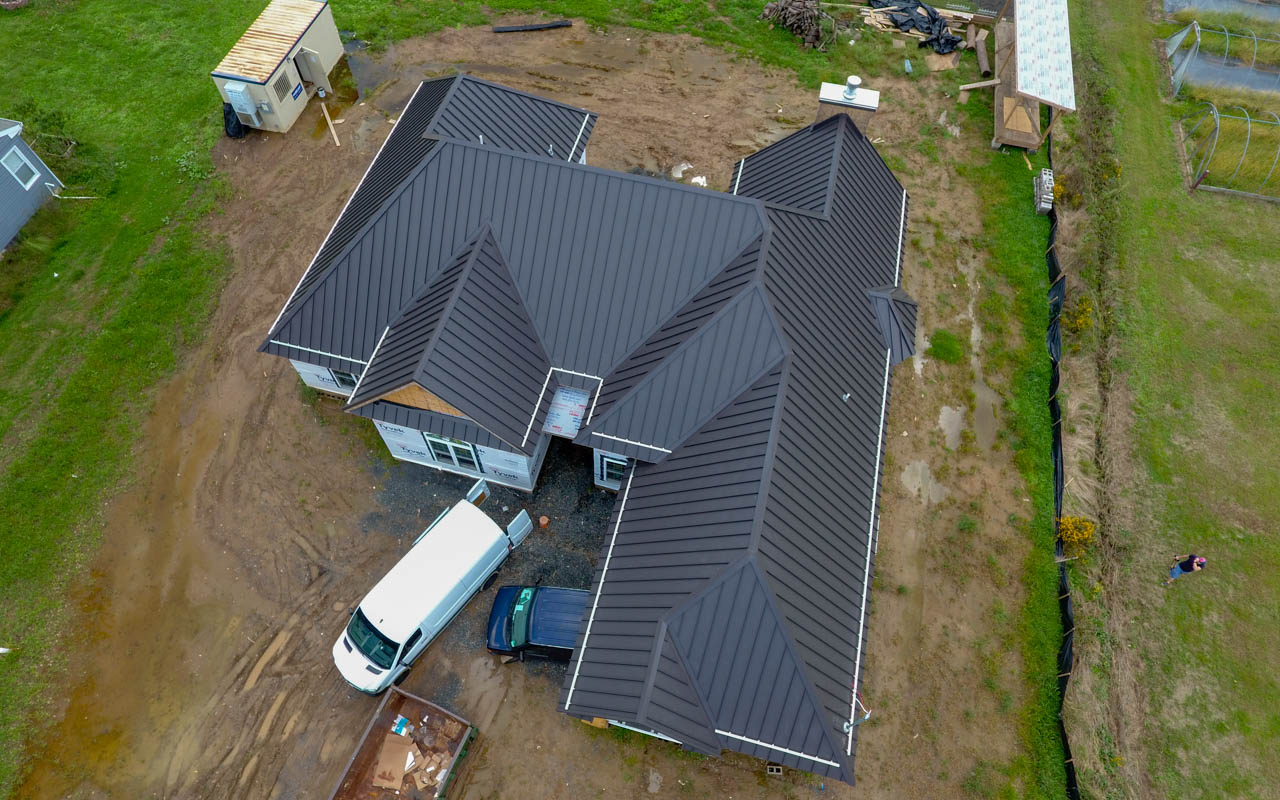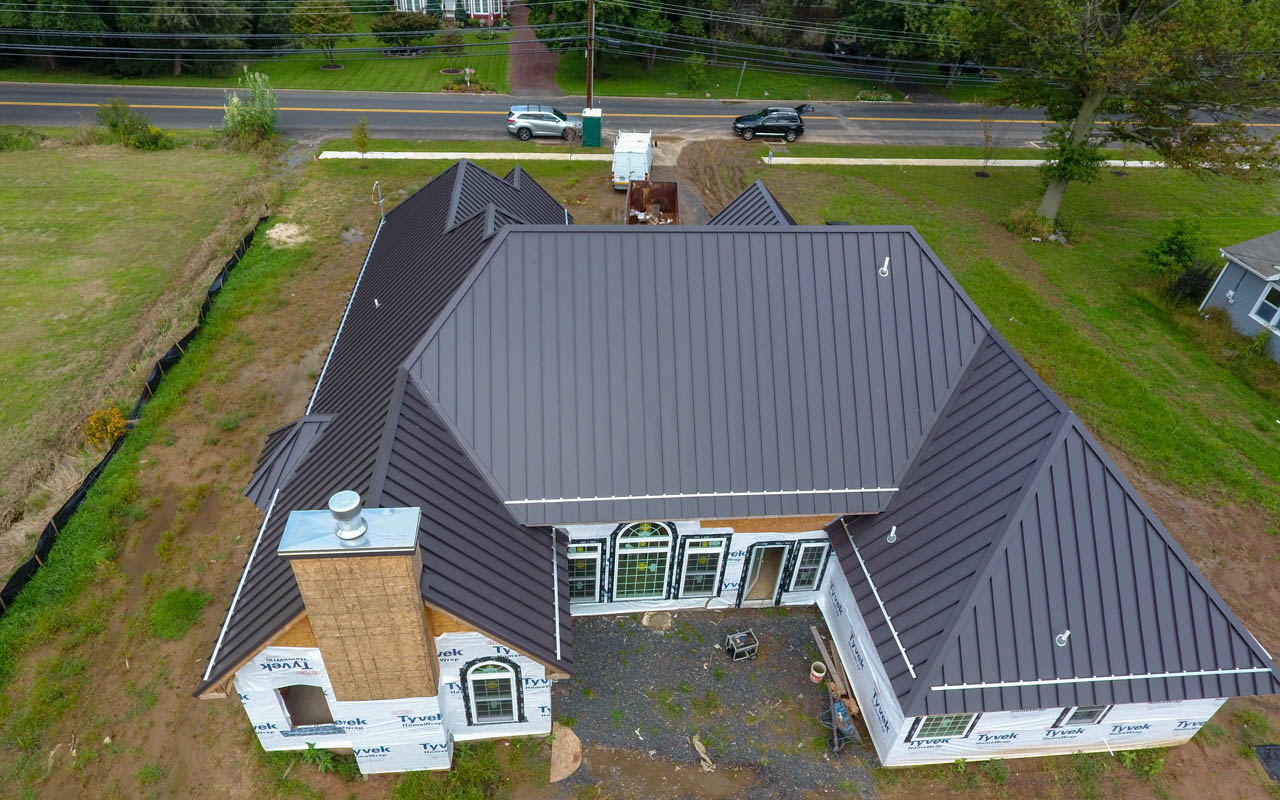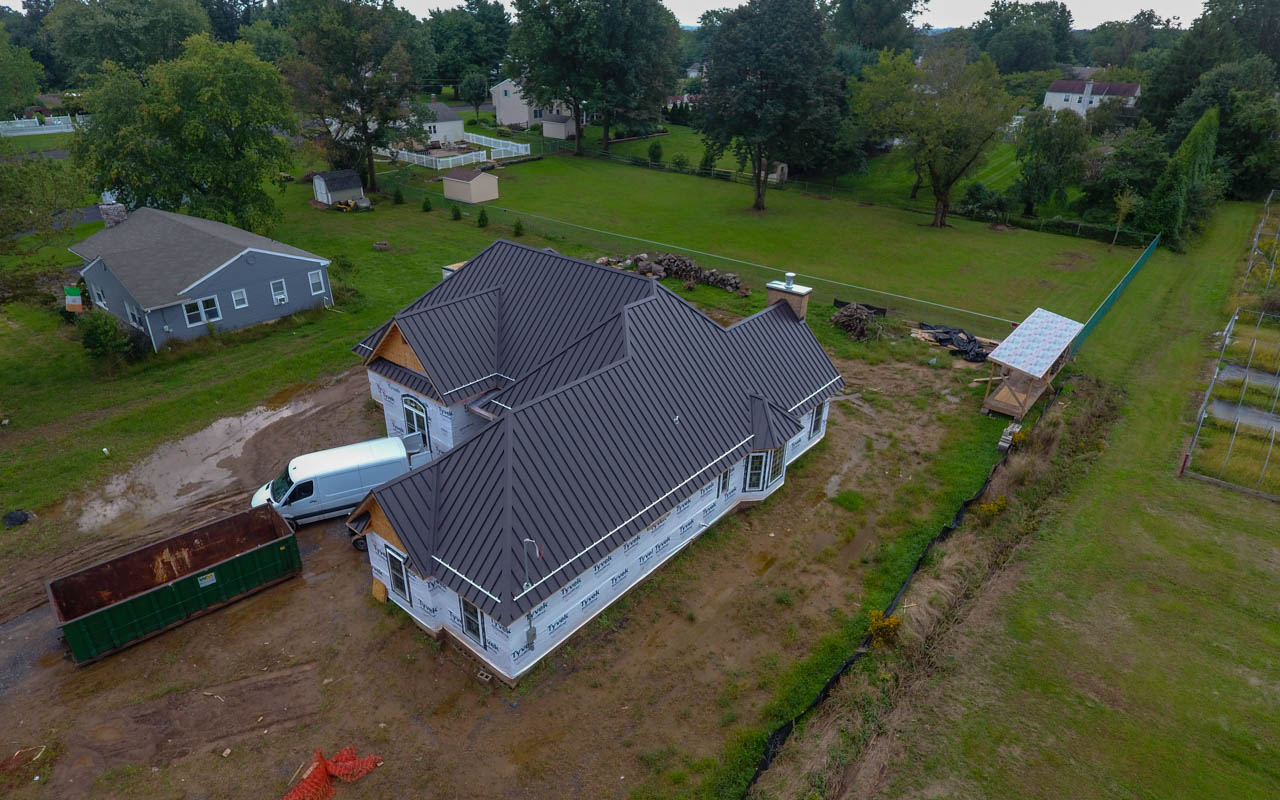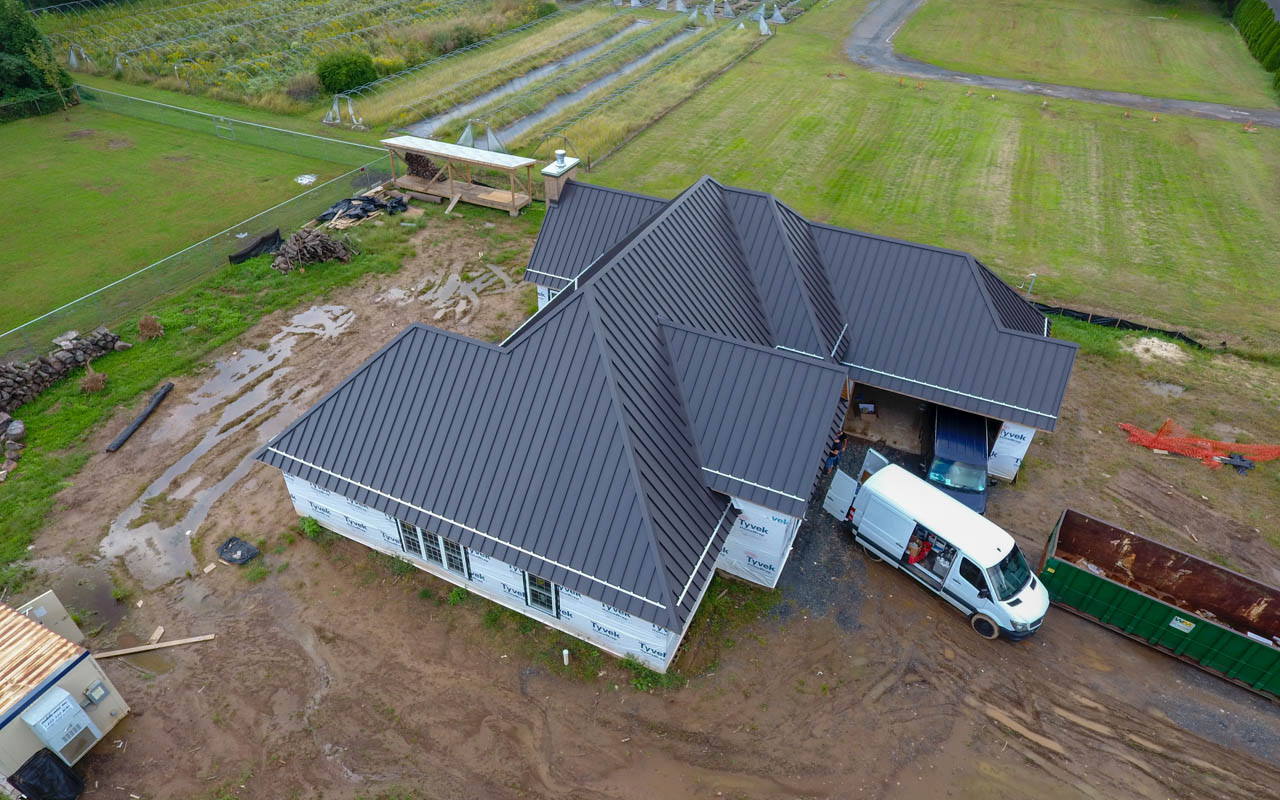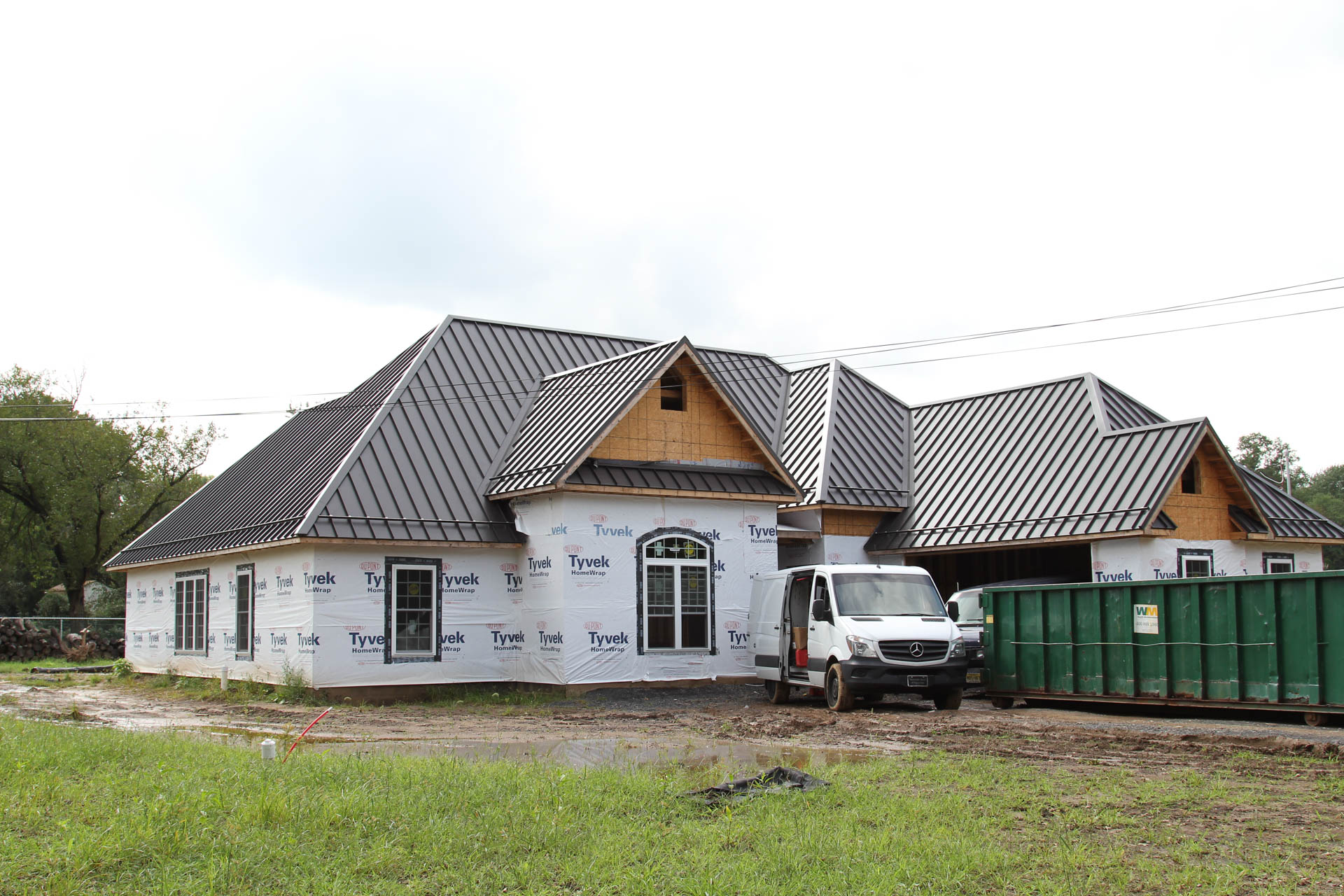 One of the most challenging aspects while installing metal panels on such structure, is not the actual installation but geometry. Each panel installation has been premediated in order to make sure that panel seams are aligned and provide beautiful and not out of place look.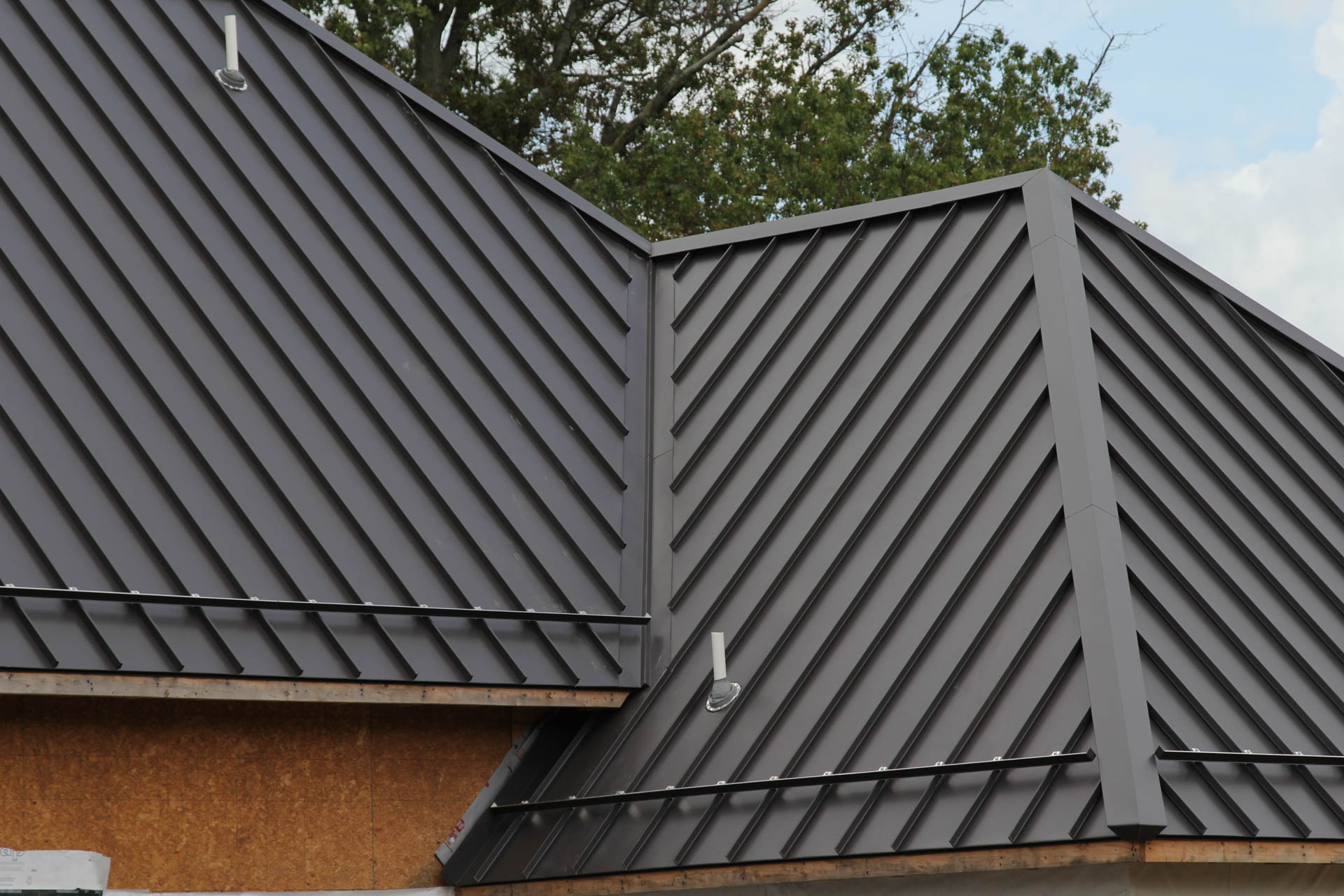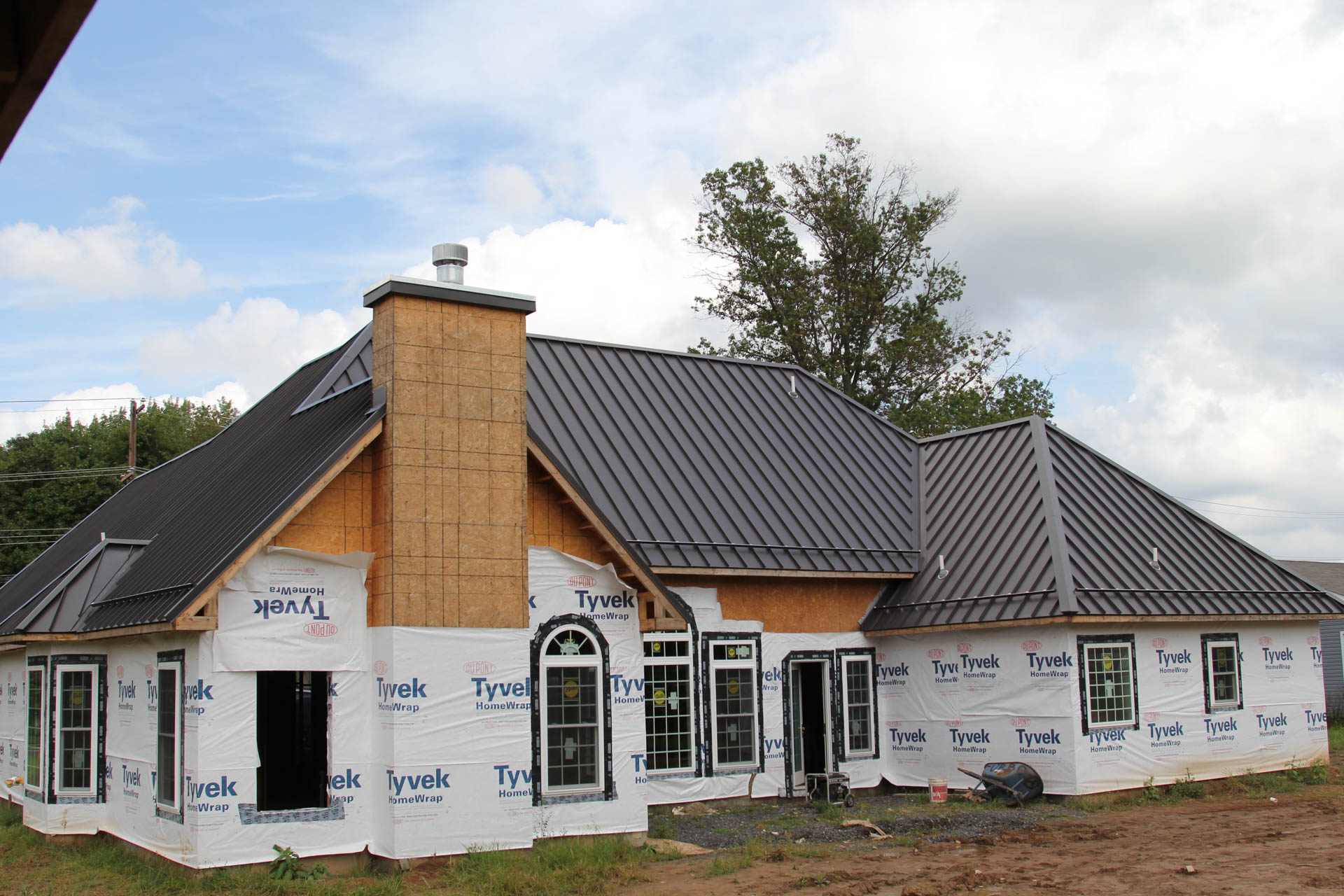 We were able to complete this project in 10 working days.